Nottingham Pet Crematorium are now fully open after two years operating under strict Covid restrictions.
Straightaway, the West Bridgford site was transformed due to the pandemic. Firstly, the business had to move outside and initially a restricted service was provided via a gazebo. Most importantly improvements continued and a stunning marquee appeared on the car park.
Owner Rita Harbury-Carlisle said: "We are delighted to be opening up our chapels and farewell rooms. The past two years were incredibly difficult. Above all, we tried to maintain our standards.
We would like to thank everyone for working with us over this incredibly challenging time.
It has been difficult for us all. We hope we offered an appropriate level of service. The comments and understanding we received from pet owners was fantastic."
family partnership
The Nottingham Pet Crematorium is a family partnership. Yorkie breeder Rita Harbury-Carlisle and her husband John are pet lovers. Earlier they ran the Antara Luxurious Dog Hotel.
They now concentrate on their 25-year-old Cremation service, complete with chapels of rest and farewell rooms. Their bespoke services offer the choice of the ornate Anthea Bagulay or Arthur Allsop chapels. Manager Simon has been busy this week adding the final touches to the stunning rooms.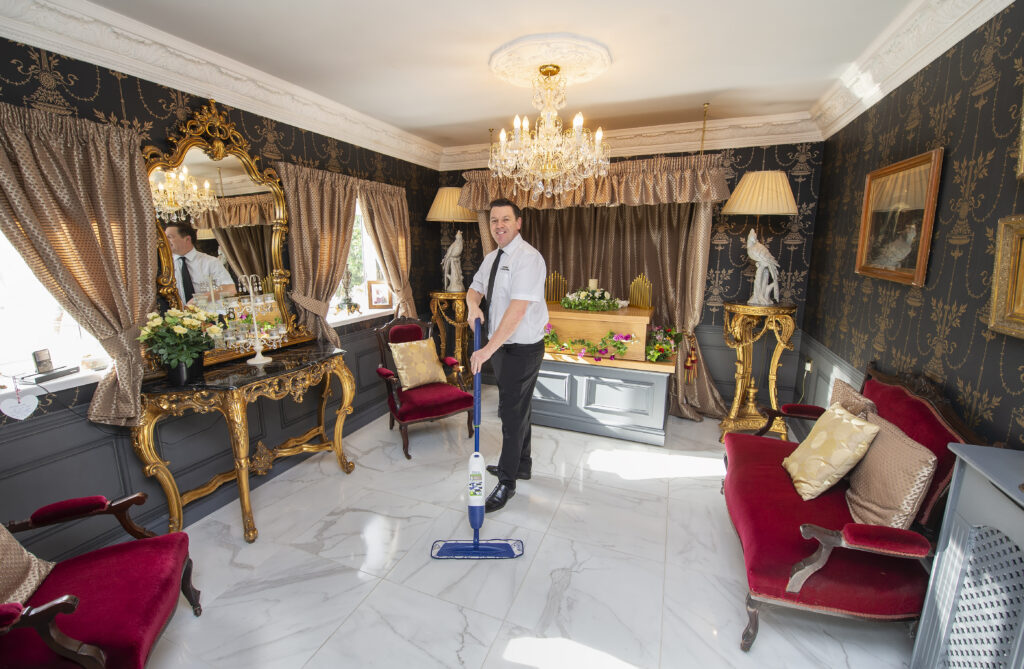 The Nottingham Pet Crematorium is the only service of this kind in the East Midlands. They are proud to be under independent inspection and approval by the Association of Pet Cemeteries and Crematoria.
The couple provide a respectful service as an alternative to leaving your pet with the vet for disposal. Rita and John will listen to your wishes, explain the many alternatives available and offer friendly advice.
The beautiful surroundings at Nottingham Pet Crematorium are available along with a collection service which includes the option to use their wonderful traditional hearse.
pets are part of the family
Rita added: "Pets are part of the family, they are our friends and companions. However, when the time comes for parting, we all experience genuine feelings of grief and loss. We know it is important that people feel clear in their own mind how and where they wish their beloved pet to be laid to rest.
At Nottingham Pet Crematorium we offer your pet a dignified, respectful and totally individual service. Hopefully we give the owner some comfort and peace of mind at this sad time.
We are always happy to discuss their requirements and we will do our best to accommodate their wishes. We are looking forward to welcoming our friends back into our premises."
The West Bridgford based business offers a large selection of caskets, urns and picture frames. These are on display in the Rainbow room. In addition, pet owners can also request paw prints and locks of hair.
Rita added: "It is wonderful to have the pet crematorium fully open again. We missed being able to offer the chapels and Rainbow room".